E-Mail:   sozref@asta.uni-siegen.de
Telefon/phone/téléphone: 0271 / 740 – 4601
Telefon Büro Unteres Schloss/phone office Unteres Schloss/téléphone bureau du campus Unteres Schloss: 0271 / 740 – 4700
*** English and French below***
In unserer Funktion als Sozialreferent*innen sehen wir uns dazu verpflichtet, grundsätzlich allen Studierenden in allen Belangen mit Rat und Tat zur Seite zu stehen und Lösungen für etwaige Probleme anzubieten oder auch gemeinsam zu erarbeiten.
Die Sozialberatung des AStA ist unabhängig, unbürokratisch, diskret und kostenlos.
Wenn ihr einmal nicht weiter wisst werden wir versuchen gemeinsam mit euch eine Lösung zu finden. Außerdem halten wir Kontakte zu verschiedenen Beratungsstellen, über deren Angebote wir euch gerne informieren. Bei den meisten Fragen werden wir euch aber oft schon direkt helfen können. Schaut einfach bei uns vorbei!
Während der Vorlesungszeit ist das Sozialreferat immer montags bis freitags von 9:30 bis 15:30 Uhr für alle Beratungen geöffnet. Die Öffnungszeiten in den Semesterferien variieren und werden in der Regel frühzeitig bekanntgegeben.
Auf den Unterseiten wollen wir euch über unsere Angebote informieren…
Beraten werdet ihr von: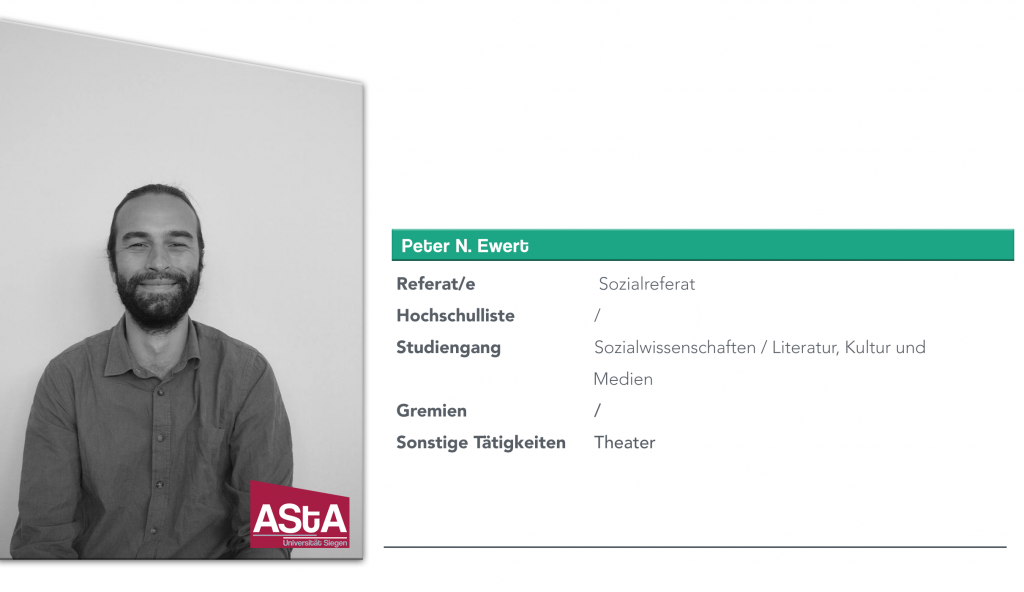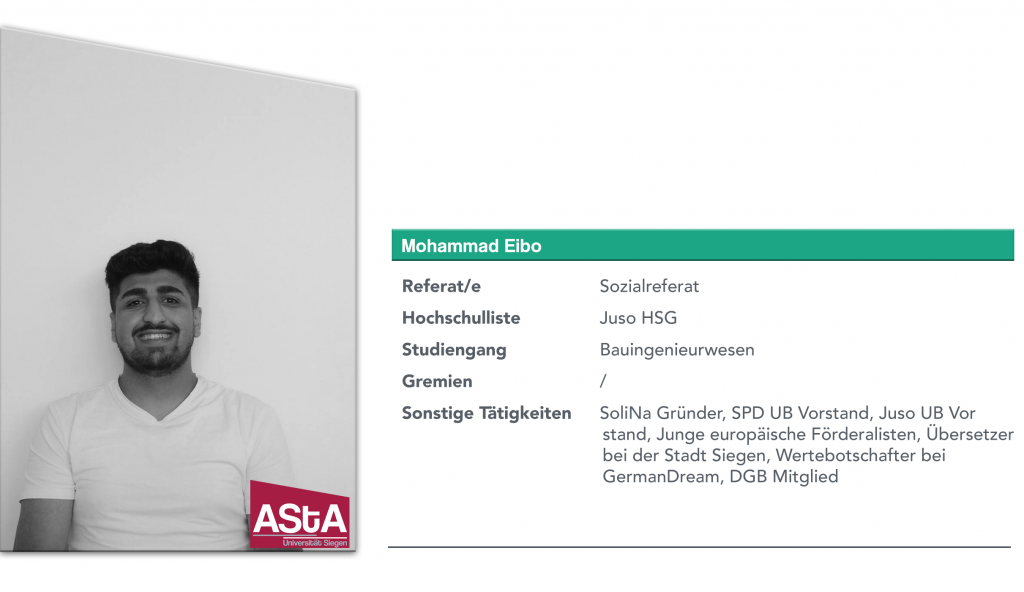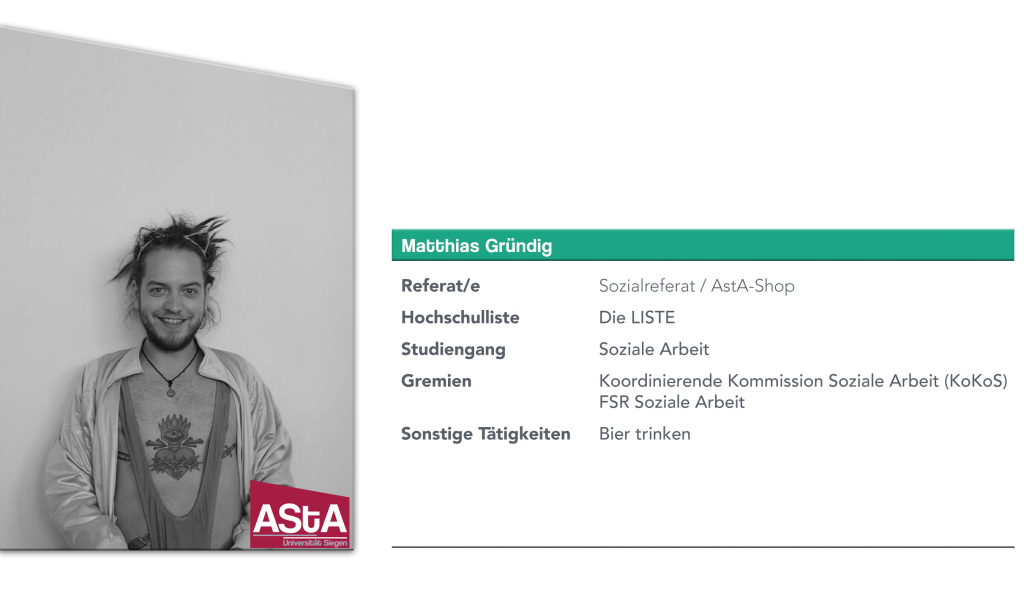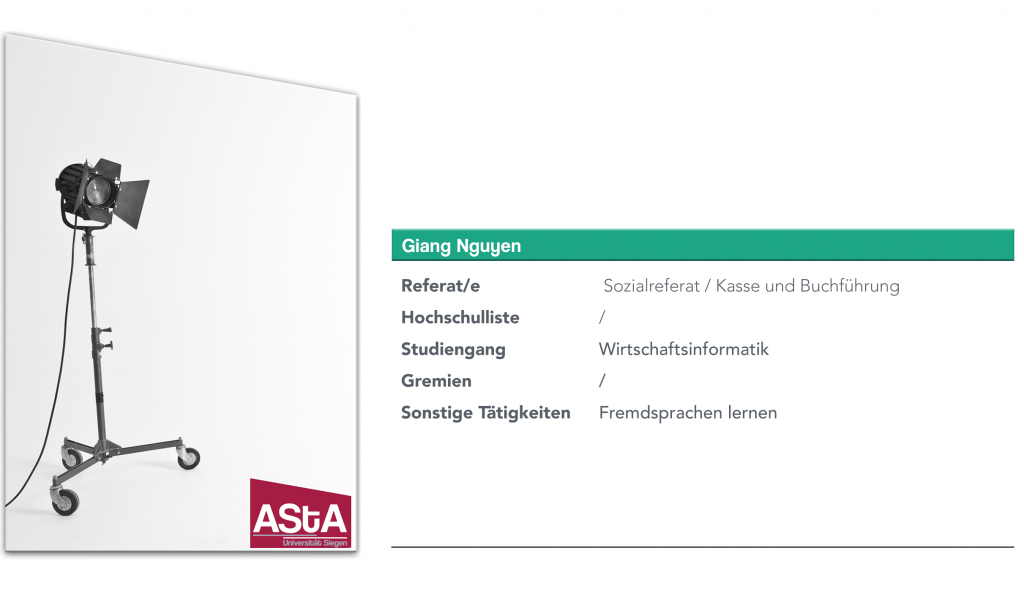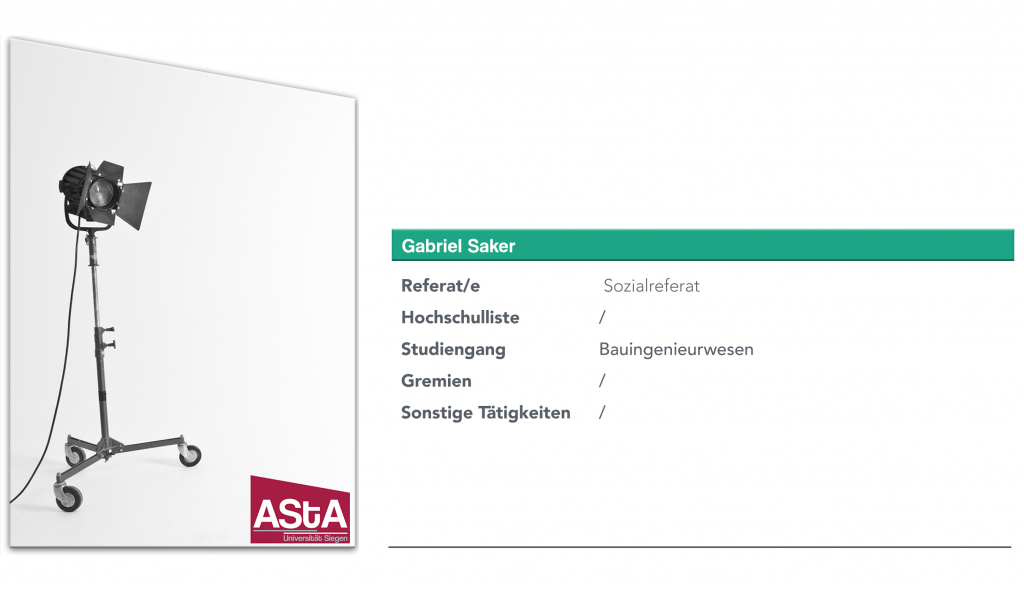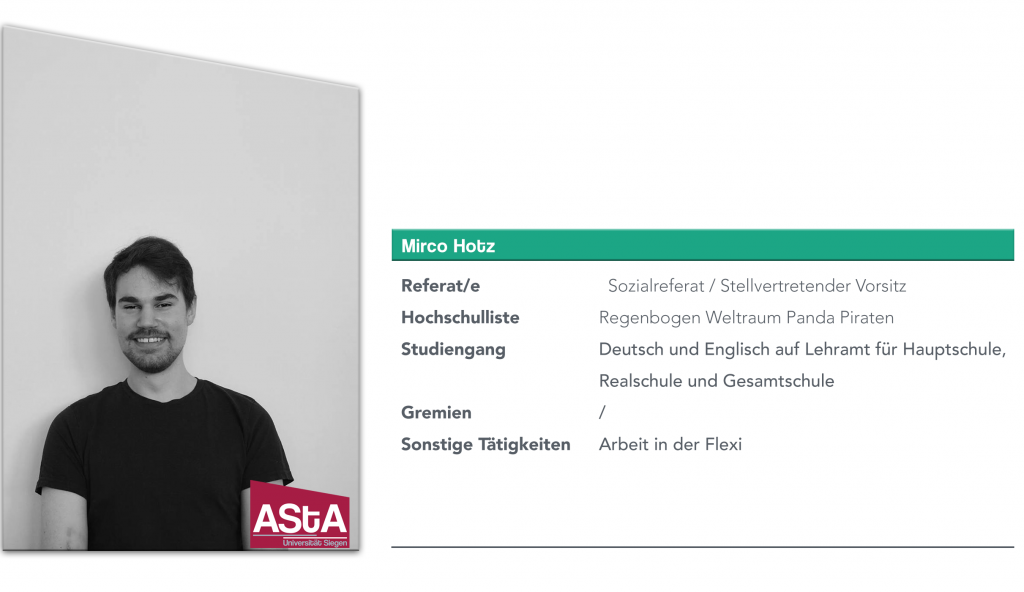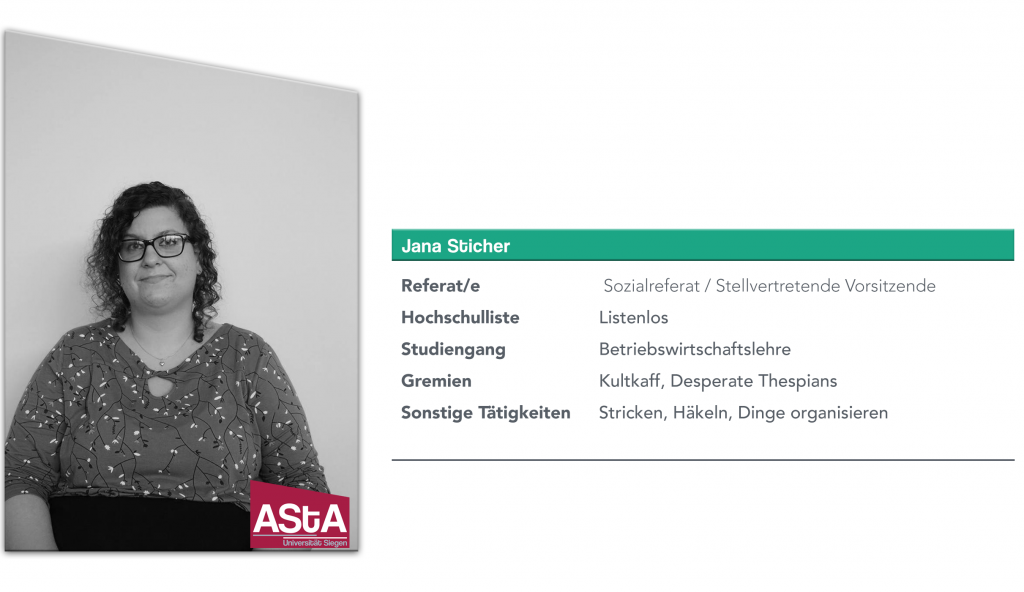 ---
Social advice
In our function as social consultants we feel responsible for and want to be there for the students in every kind of situation and help them to find a solution for their possible problems.
The social advice of the AStA is independent, non-bureaucratic, discreet and free of charge.
If you don't know what to do, we'll try to find a solution together. Furthermore, we are in contact with different counseling bodies, so we can inform you about their offers. But for the most questions, we can help you directly. Juste come in!
During lecture period the social unit is open from Monday till Friday, from 9.30 o'clock till 15.30 o'clock for all kind of advice. The opening hours vary during the semester break and are published in advance.
We want to inform you about our offers on the pages of this section…
---
Consultation sociale
Dans notre fonction d'intervenant social, nous nous sentons responsable pour et voulons être présent auprès des étudiants pour les aider dans leurs situation les plus divers et les aider à trouver une solution pour leurs problèmes éventuels.
La consultation sociale de l'AGE (AStA) est indépendante, non bureaucratique, discrète et gratuit.
Si vous vous retrouvez le bec dans l'eau, nous allons vous aider à trouver une solution. Nous sommes en contact avec divers bureaux de conseil et nous pouvons vous informer de leurs offres. Mais pour la plupart de questions, nous pouvons vous aider directement. Soyez les bienvenus !
Pendant la période de cours, le service social est ouvert pour toute consultation de lundi à vendredi de 9h30 à 15h30.  Les horaires d'ouverture pendant la pause semestrielle varient et sont généralement annoncées à temps.
Nous aimerions vous informer de nos offres sur les pages de cette section…